What we believe:
Our common faith can be best summarized by taking a look at the words of Ephesians 4:4-6:
one body – The Lord's church is described as His body (Eph. 1:22-23). Christ is the head of that body and directs where it should go.
one Spirit – The Holy Spirit guided the men who wrote the Bible and dwells in the people of God.
one hope – Jesus is the hope of all the world (Col. 1:27). This one hope is offered to all, because all people, regardless of their background, need Christ (1 John 2:2).
one Lord – Because Christ is Lord, we all should submit ourselves to His authority. To enjoy what Christ has to offer us, we must obey Him (Heb. 5:8-9).
one faith – The Bible reveals what we should all believe (Jude 3). The one faith is the faith we all should share.
one baptism – Baptism is immersion in water. Baptism is where we put our old way of life to death (Rom. 6:3-4) and God forgives us of our sins (Acts 2:38).
one Father – The Father wants us to offer Him worship (John 4:24). He does not expect extravagance, just simple sincerity and obedience to His Will.
Leadership Team:
1 Timothy 3:1 The saying is trustworthy: If anyone aspires to the office of overseer, he desires a noble task.
Hebrews 13:7 Remember your leaders, those who spoke to you the word of God. Consider the outcome of their way of life, and imitate their faith.
We are blessed to have spiritually minded leaders serving at the 9th and Elm Church of Christ. You can get to know them a little bit below.

Don and Debbie Miller
Wayne and Carla Baker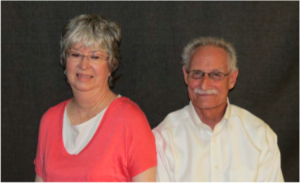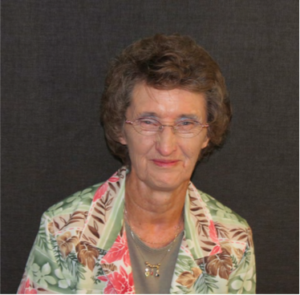 Martha Allen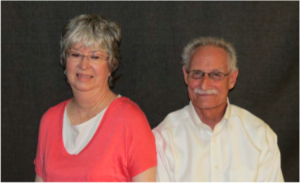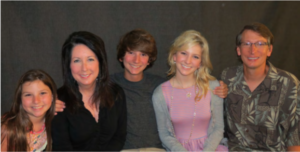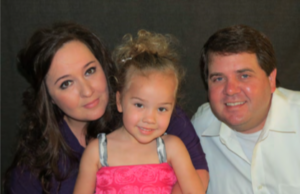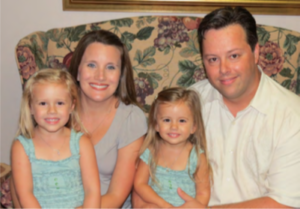 How Do I Meet People?
Our church is not a place for spectators. It is a place for team members. Whether you are a five-year old child, a ninety-five year old grandmother, a busy mom, or a businessman with big responsibilities, we want you to be a part of our vibrant church community. Here is how you can learn, serve, and grow at this church.
Bible Classes
Often, Bible classes allow people to better interact and learn about the bible in a group setting. For that reason, our church has Bible class opportunities on Sunday mornings starting at 9:30am and Wednesday evenings starting at 7:00pm. We have Bible classes for all ages and you're sure to find one you love at 9th and Elm!
Youth Ministry
We have a great group of 6th-12th grade students at 9th and Elm who would love to welcome your students to our youth ministry program! From Bible classes to monthly hang outs to summer camps and missions trips, our youth ministry is dedicated to seeing our students a strong faith of their own in Jesus Christ.
Women's Groups
Women's groups give the ladies in our church family special times of interaction. Currently these groups include:
– Women's Sewing Circle which meets every Tuesday at 10am to enjoy sewing and fellowshipping together.
– Sisters of Service which meets every Wednesday at 9am to enjoy a few hours of service together.
Men's Prayer Breakfast
On the second Saturday of every month the men of our congregation gather at the IHS building at 8am to share a good breakfast, spend time in prayer, and hear a good message from a rotating cast of men in the congregation. This prayer breakfast is an excellent way to get involved with the men of the church and allow them an opportunity to fellowship together. Bacon is always provided.
Keenagers
Our Keenagers group is a wild bunch of retirees that gather together on the first Friday of the month to share a meal and enjoy playing board games, dominoes, doing puzzles, and being in each other's company.
Visitation Team
Our Visitation Team meets every Tuesday at 9:30am to head out to the homes of our members who, for various reasons, aren't able to attend our services. Each week they spend time visiting and praying with these members and ensuring that they feel part of our church family even when they cannot attend.
Service Times
Devotion and Classes 7:00pm